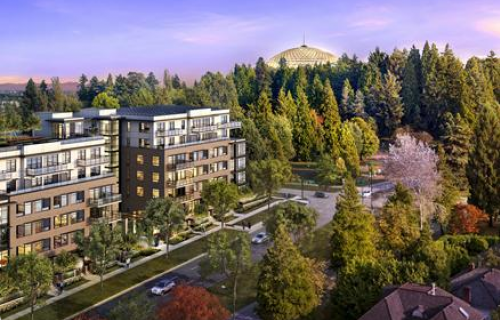 Parc Elise Buyer Incentive
Parc Elise – A New Development Near QE Park
Parc Elise is a new condo and townhouse development by DAVA Developments currently in preconstruction at 4488 Cambie Street in Vancouver. The development has a total of 102 units. The larger unit townhouses have up to 2100 square feet, some are with QE Parkside views. The condo prices are from $290,900 and up.
Parc Elise if one of the many new developments along the Canada Line, along Cambie Street. Parc Elise promises to be a master-planned condo development at the entrance to Queen Elizabeth Park. Oakridge Shopping Mall is just a short distance to the south of PArc Elise.
Total 102 units
19 townhomes and 83 apartments
2 mid-rise towers, 6 storeys each
Concrete construction
9 foot ceilings
Fully Air Conditioned
STUDIO PLAN B443 SF
1 BEDROOM PLAN C,F 661 SF - 710 SF
1 BEDROOM PLAN M, T 651 SF - 738 SF
2 BEDROOM PLAN D, A, N, R 777 SF - 917 SF
2 BEDROOM PLAN G, E, U, S, H 920 SF - 1052 SF
3 BEDROOM PLAN K, P, Q, L 1405 SF - 1703 SF
3 BEDROOM PLAN V1 2132 SF
PARKSIDE 2 BEDROOM TOWNHOMES 1109 SF - 1253 SF
PARKSIDE 3 BEDROOM TOWNHOMES 1265 SF - 1637 SF
For early buyers, the developer is offering from $5,000 to $15,000 incentive. If you like to get the floor plans, prices and the best selections on the homes for sale, kindly contact us.
0 Comments