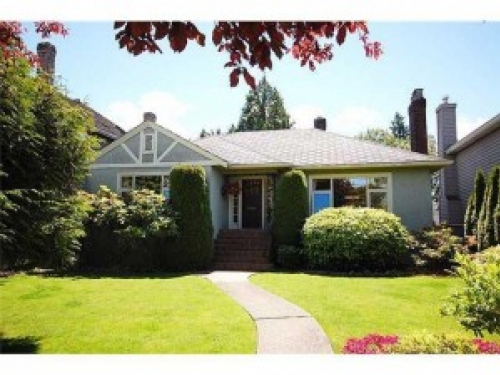 South Granville detached homes
South Granville is a hot Vancouver West neighborhood with many expensive homes. It is located to the north of Marpole, and to the south of Shaughnessey. Most of the building lots new home builders like to buy in South Granville are on larger and wider lots. The common lot sizes are from 6,500 to 7,500 sq ft. There are also many larger building lots in South Granville that have over 10,000 sq ft.
View homes for sale at South Granville.
The lowest price detached homes in South Granville generally are the ones that have smaller lots around 4,000 sq ft, and most of these single family detached homes are located closer to Marpole area to the south of South Granville.
South Granville detached home prices
Over the years, many older single family detached homes in South Granville were bought, torn down and replaced by new luxurious million dollar new homes . The lowest priced homes in South Granville are the older homes on 33′ feet frontage homes selling at around $1,250,000. Older homes on larger lots around 7,500 are selling at prices over $2,500,000 at lot value. New homes with large lot size between 7,500 to 8,500 sq ft are selling above $5,000,000.
Chinese buyers are attracted to South Granville due to it's convenient location. Newer South Granville homes under 3 years old, and with build-up area over 6,000 sq ft and lot sizes over 8,000 sq ft were the favourite homes sought by these rich buyers. The older detached homes in South Granville were sought by new home builders. These builders pay from $2,300,000 to $2,800,000, and turn around selling the newly built homes at prices over $5,000,000.
Recent South Granville real estate market activities had cooled off significant. But, there are still a lot of interest from home buyers for good detached homes that are reasonably priced.
If you like to find out the latest on the market activities in South Granville, you are welcome to contact us at
604-721-4817
or email us.
0 Comments